St. Margaret's Primary School. Living our Catholic faith, engaging passionately in learning, connecting with and shaping our world.
It is with great enthusiasm that we welcome you to St Margaret's Primary School. We are a Catholic co-educational primary school in East Geelong, Victoria with approximately 230 children from Prep to Year 6. Our caring and dedicated staff are committed to sharing their passion for learning, helping our students to reach their full academic potential, develop their Catholic identity and acquire social responsibility. Our goal is to support all children in a nurturing environment that promotes academic excellence and a commitment to service.
Our Catholic identity is enhanced by strengthening the integration of faith, life and culture, inviting students to discover God's presence in their daily lives and engaging in Catholic teaching. The size and structure of our school allows for each child to be supported to grow academically, physically, socially and spiritually in a happy, secure environment.
Classes operate under a multi-age structure (Foundation, 1/2, 3 /4, 5 /6) with students being taught a comprehensive curriculum as well as Religious Education in the Catholic Faith as set by the Archdiocese of Melbourne.
At St Margaret's we strive to provide a learning environment that is safe, flexible, inclusive and fosters collaboration and creativity. Our wellbeing focus promotes a climate of mutual respect and responsibility where students develop a sense of belonging to our school community. We firmly believe that the care, safety and wellbeing of our students is a fundamental responsibility of all within our school community.
We trust that reading our website will give you an insight into St Margaret's Primary School.  The school endeavours to address the educational needs of students through meaningful and tangible experiences. Students are catered for in a balanced and varied program designed to suit student's needs. If you feel you would like to hear more about our school, please feel free to contact us through the school office.
Acknowledgment to our Country
We would like to acknowledge the traditional custodians of the land that St Margaret's is located on, the Wadawurrung people. We pay our respects to Elders past, present and emerging and acknowledge the importance of Aboriginal culture in all the work we do.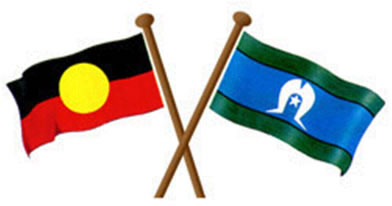 School Philosophy Statement